For so long, I've wanted to have a go at making my own tomato paste. It's a very lengthy process which if done in the oven (which we don't have here) can take hours, and if made in the sunshine can take days.
The idea came to me; why not try making some in the Thermomix? This still took a lot of time, but because the machine did all the chopping, cooking and stirring, it was pretty easy. Here's the recipe for anyone who'd like to have a try:
Ingredients:
1.5kg of very ripe, red tomatoes. (It might be less, depending on what will fit into the bowl!)
1 tablespoon of sugar
I teaspoon of rock salt
1 tablespoon of olive oil
2 bay leaves
To cook:
1. Put the tomatoes into the Thermomix bowl; whatever you can fit. I managed to squish the tomatoes down with the lid.
2. Chop for 10-30 seconds on speed 6.
3. Add salt, sugar, oil and bay leaves.
4. Cook for 40 minutes at Varoma temperature on speed 1.
5. Turn speed slowly up to 6, then build up to 9. Pulverise for a minute.
6. Scrape the mixture from the sides down into the bowl, then cook for another 40 minutes as above.
Keep repeating steps 4 and 5 until the tomato paste is the consistency and colour you prefer. Because the tomato paste in the photos above was a first attempt, I erred on the side of caution, not wanting to burn it, but I think next time I'll try to reduce the mixture further, making it more of a deep red. You can also add red capsicums to the mixture too.
This recipe won't keep long in the fridge, so I froze it into blocks, with only a small amount kept in the fridge.
Can I just say that this tomato paste is orgasmic? I would love to try it one day with home grown tomatoes.
 If you'd like to find more great recipes, click on the links below: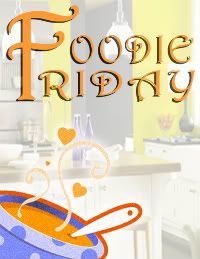 Print